A YEAR OF ACCELERATED GROWTH
In 2017, we have shown that the best way of celebrating 225 years of history is to further invest in the growth of our businesses in Portugal, Colombia and Poland, while strengthening our market positions and maintaining our financial balance unchanged.
BIEDRONKA
In Poland, Biedronka invested 354 million euros in the improvement of the shopping experience and in the expansion of its network, ending the year with a total of 2,823 stores. Sales grew 13.2% to 11.1 billion euros.

226

STORE REVAMPS1,400

MILLION VISITS
Pingo Doce
In Portugal, Pingo Doce strengthened its strategic factors of differentiation by launching 175 new Private Brand and Meal Solutions products. With 10 new stores and 44 revamps, sales grew 3.1% in 2017.

RECHEIO
In Portugal, Recheio strengthened the leadership in the wholesale segment by posting a record sales growth, which totaled 942 million euros in 2017. The cooperation project with independent grocers continued to grow, with the year ending with 314 stores of the Amanhecer chain.

7.2%

SALES GROWTH60,000

CLIENTS EVERY MONTH
ARA
In Colombia, the Ara chain accelerated its growth plan by investing 169 million euros in the expansion of its network, having opened an average of one new store in every 2 days. It ended the year with a total of 389 stores and an offer that includes 580 Private Brand products.

40%

WEIGHT OF PRIVATE BRAND OVER SALES169

NEW STORES
HEBE
With 182 stores, Hebe was the chain that grew the most in the Health, Beauty and Personal Care market in Poland, having opened 30 new stores located in shopping centres and gallerias. Turnover reached 166 million euros, of which 20% account for sales of Private Brand products.

35%

SALES GROWTH2.5 m

LOYALTY CARDS
AGRIBUSINESS
In the Agribusiness, we acquired 2 units to increase our Angus beef fattening capability and in Aquaculture we invested in seabass and seabream production to supply our stores in Portugal. In Dairy, more than half of our Private Brand UHT milk and cream come from our factory in Portalegre.

40 M€

INVESTMENT IN A NEW DAIRY PLANT1,050

TONNES OF SEABREAM AND SEABASS PRODUCED
JERONYMO AND HUSSEL
In Portugal, in the Specialised Retail area, we invested in the revamping of our candy stores Hussel and opened three new-generation Jeronymo cafeterias.

24

HUSSEL STORES21

CAFETERIAS AND KIOSKS JERONYMO
Contribution to Sales and EBITDA by banner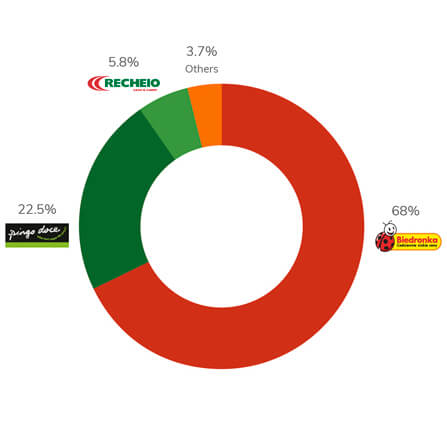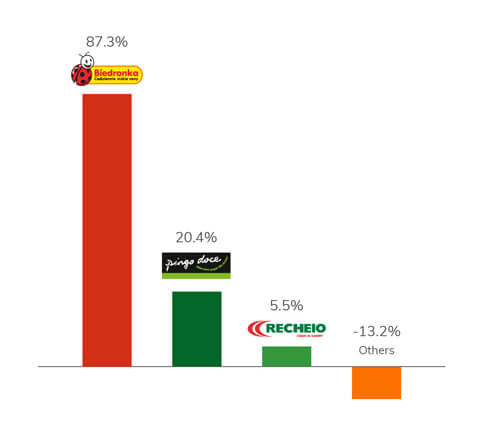 ALL ABOUT 'WHAT WE DID'
Read the full chapter of the simplified version of the 2017 Annual Report.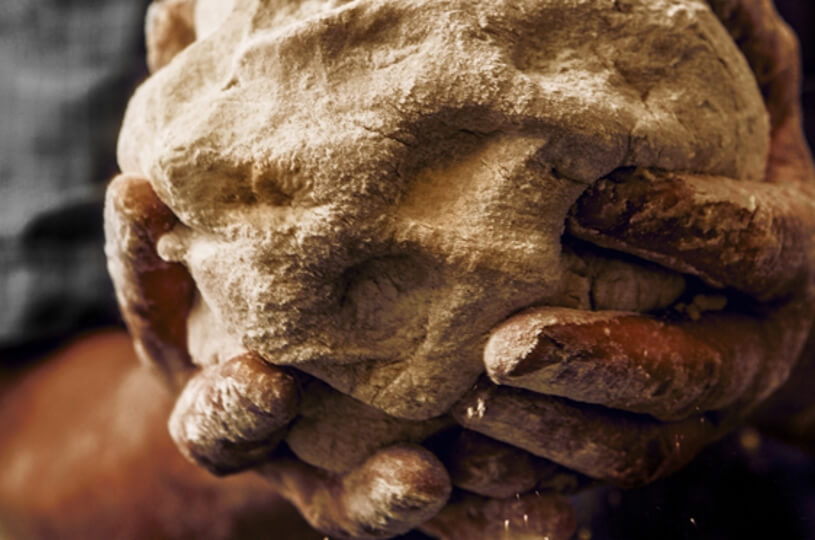 GROWING IN A SUSTAINABLE WAY
We seek value creation with respect for economic, environmental and social development.