GROWING IN A SUSTAINABLE WAY
For 225 years we have known that responsible businesses are built looking beyond the horizon, balancing the short and medium-long terms. This heritage of more than two centuries increases our responsibility of seeking value creation with respect for economic, environmental and social development.
Our Pillars of Responsibility
Our Responsibility approach is built upon five pillars. Take a look at what we have achieved in each one of them.
PROMOTING GOOD HEALTH THROUGH FOOD
RESPECTING THE ENVIRONMENT
SUPPORTING LOCAL COMMUNITIES
BEING A BENCHMARK EMPLOYER
PROMOTING GOOD HEALTH THROUGH FOOD
Q
PRIVATE BRAND LAUNCHES
We are committed to democratising access to quality food by developing healthy Private Brand products that meet the needs of our consumers. Between 2015 and 2017 we launched:

77

NEW GLUTEN OR LACTOSE-FREE PRODUCTS IN POLAND48

NEW PURA VIDA PRODUCTS
FOOD PRODUCTS REFORMULATIONS
We seek to positively contribute towards the improvement of consumer welfare, by reducing, replacing or eliminating less healthy ingredients from either our Private Brand products or our food solutions. Between 2015 and 2017, we avoided the market entry of:

988

TONNES OF FAT525

TONNES OF SUGAR 164

TONNES OF SALT
FOOD SAFETY
It is our goal to ensure the highest quality and food safety standards for the products arriving at our Distribution Centres and stores. In order to achieve this, between 2015 and 2017, we performed:

+ 118,000

ANALYSES ON PRODUCTS+ 359,000

ANALYSES ON WORK SURFACES+ 22,000

AUDITS
RESPECTING THE ENVIRONMENT
P
CARBON FOOTPRINT
We are committed to continuously improve the efficiency of our operations and, thus, reduce our environmental impact.
13.6%

*

CARBON FOOTPRINT REDUCTION IN 2017

* Reduction vs. 2014. Amount calculated per 1,000 € of sales.
WATER AND ENERGY
In the face of the global threat posed by climate change, in the last 4 years alone, we invested more than 65 million euros in green technologies to reduce our water consumption and to achieve greater energy savings.

+ 65 M€

MILLION EUROS INVESTED IN EFFICIENT TECHNOLOGIES-16.4%

*

SAVED ENERGY

* Reduction compared to 2014. Amount calculated per 1,000 € of sales.
ROUTES MAXIMISATION
The routes optimization of our lorries and other logistical processes in the last 7 years led to savings of 46.2 million kilometres, the equivalent of 60 round trips to the moon.
3.1

MILLION PALLETS COLLECTED44.8

THOUSAND TONNES OF CO2 NOT EMITTED
WASTE VALORISATION
We raise awareness among our employees, clients and surrounding communities in order to reduce the use of natural resources, through the promotion of waste valorisation.
+ 1,900

TONNES OF WASTE FROM CUSTOMERS SENT TO VALORISATION BETWEEN 2015 AND 201784.7%

WASTE RECOVERY RATE IN 2017
LOCAL SUPPLIERS
We are aware of our responsibility of making sure that the food products we buy meet sustainability criteria from its origin.
80%

PURCHASES TO LOCAL SUPPLIERS
FIGHTING DEFORESTATION
In order to promote more sustainable production practices, we work to reduce the usage of commodities associated with deforestation in our products. In 2017, we obtained the following classification in the CDP Forests for the following commodities:
'A -'

For palm oil and paper & wood'B'

For soy and beef
CERTIFIED PRODUCTS
We include in our assortment an increasing amount of Private Brand and fresh products with world-renowned sustainability certifications.
200

CERTIFIED PRODUCTS IN 2017
SUPPORTING LOCAL COMMUNITIES
P
DIRECT SUPPORT
We are active members of the communities where we belong. That's why we are committed to contributing towards social cohesion and to fighting poverty and malnutrition, through money and food donations.
57.1

MILLION EUROS IN FOOD AND CASH DONATED BETWEEN 2015 AND 2017
ORGANIZATIONS WE SUPPORT
We strengthen our ties with the communities where we are present, by supporting institutions that carry out relevant social work in the surroundings of our stores and Distribution Centres.
1,000

CHARITIES SUPPORTED IN 2017+ 30,000

TONNES OF PRODUCTS DONATED TO CHARITIES
BEING A BENCHMARK EMPLOYER
P
JOB CREATION
As a result of the growth in our operations, which resulted in the opening of 746 stores in the last 3 years, we foster job creation without losing sight of the well-being of our employees and their families.
BONUSES AND PROMOTIONS
We believe that value creation should be shared with all those who, with effort and merit, help us to build our growth story. Between 2015 and 2017, we offered:
255

MILLION EUROS IN BONUSES TO EMPLOYEES25,000

PROMOTIONS
TRAINING
The high service and quality standards with which we serve our clients lead us to continuously invest in valuing our people skills. In the last 3 years we provided:
+ 11

MILLION TRAINING HOURS + 180,000

TRAINING SESSIONS
SUPPORT TO EMPLOYEES
We continuously invest in different Internal Social Responsibility (ISR) projects, which encompass three strategic pillars: Health, Education and Family Well-Being.
52

MILLION EUROS IN SUPPORT GIVEN TO EMPLOYEES BETWEEN 2015 AND 2017
Recognitions
Here are some of the awards and recognitions we achieved during the course of 2017.
FTSE RUSSEL

We have been, since 2016, in the FTSE4Good Developed and the FTSE4Good Europe Indices, which identify the companies that best manage the sustainability risks through commitments and actions in the development of their businesses.
ETHIBEL INDEX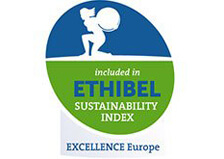 We were acknowledged by remaining on the Ethibel Excellence Investment Registers and the Ethibel Sustainability Index Excellence Europe, which highlight the companies with the best performance in sustainable and ethical investments.
MORGAN STANLEY CAPITAL INTERNATIONAL INDEX

We remained in the MSCI ACWI ESG Leaders and MSCI ACWI SRI indices, which represent companies with a high performance in social, environmental and governance areas, and achieved an AA rating, just one level away from the leadership threshold.
STOXX INDEX

We are part of the STOXX ESG indexes, specifically the STOXX Global ESG Leaders and the STOXX Global ESG Environmental Leaders, which represent the world's leading companies in social, environmental and governance best practices.
EURONEXT VIGEO INDEX: EUROZONE 120
We maintained the inclusion in the Euronext Vigeo Index: Eurozone 120, an index which distinguishes the companies with the best performance in over 300 indicators regarding social, environmental and governance aspects..
CDP CLIMATE E CDP FORESTS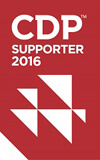 We participate in the Carbon Disclosure Project (CDP) Climate and Forests programs. In 2017, we obtained a score of "B" in the Climate program, and "A-" score for palm oil and paper and wood and "B" for soybean and beef in the Forests program.

ALL ABOUT 'HOW WE MAKE A DIFFERENCE'
Read the entire chapter of the simplified version of the 2017 Annual Report.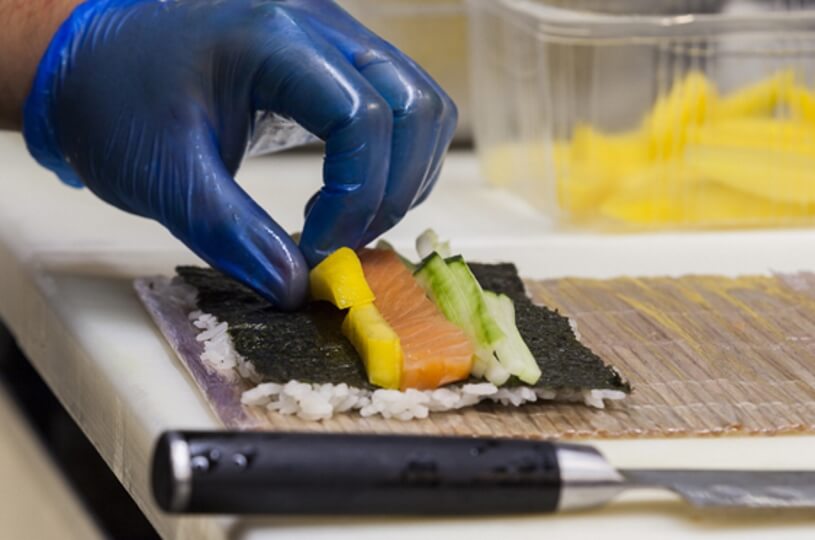 OUR COMMITTMENTS AND PROGRESS
By turning commitments into accomplishments, everyday we are one step closer to achieve great results.
2017 SUSTAINABILITY CONFERENCE
Get to know the key messages of our 6th Annual Sustainability Conference.